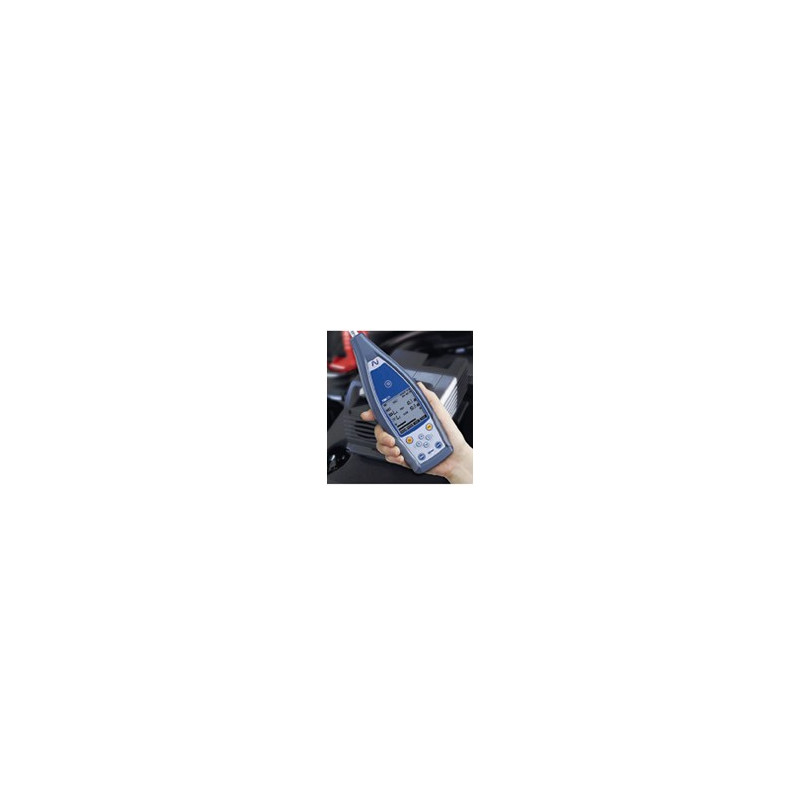  
Sound Lever Meter Class-1
Sound Lever Meter Class-1 economical class
Features:
● Class 1 (NEW BSWA 308) and Class 2 (NEW BSWA 309) sound level meter
● Comply with IEC 61672-1:2013, ANSI S1.4-1983 and ANSI S1.43-1997
● 1/1 Octave in accordance with IEC61260-1:2014 and ANSI S1.11-2004
● Linearity range: 20dBA~134dBA (Class 1), 24dBA~136dBA (Class 2)
● Single range to cover 123dB dynamic range
● Frequency weighting A/B/C/Z. Time weighting Fast/Slow/Impulse
● 3profile calculation in parallel with different frequency/time weighting. 14 custom define measurement
● Calculate SPL, LEQ, Max, Min, Peak, SD, SEL, E
● LN statistics and time-domain curve display
● User define integral period measurement
● High speed ARM with FPU (Float Point Unit) to achieve wide dynamic range and low noise floor
● 4G MicroSD card (TF card) mass storage
● RS-232 remote control port
● Mini thermal printer for measurement data print
● Internal GPS module (option)
Application:
● Basic noise measurement
● Environmental noise assessment
● Product quality check
● Evaluation of noise reduction engineering
Introduction:
NEW BSWA 308/NEW BSWA 309 are new generation digital sound level meter upgrade from base BSWA 308/309. The new types update the dual-core (DSP+ARM) architecture to single chip ARM with FPU, and update all fix-point calculation to float-point which significantly improves the accuracy and stability. Re-design analog front end circuit also lower the noise floor of sound level meter.