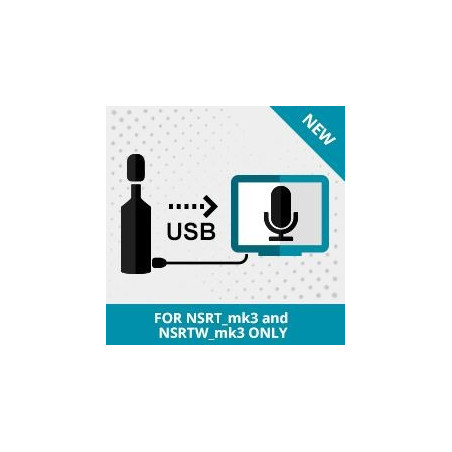  
USB Audio Option for MEMS Wireless Sound Level Meter
This new option is useful for customers who want to:
Use the MEMS Wireless Sound Meter with audio analysis and processing software that can operate from a USB microphone.
Develop their own acoustic analysis or monitoring application on any platform to a standard USB microphone detects.
The USB microphone interface streams streaming mono audio signal. The pressure signal is calibrated in Pa and weighted by the selected weighting function (A, C or Z).